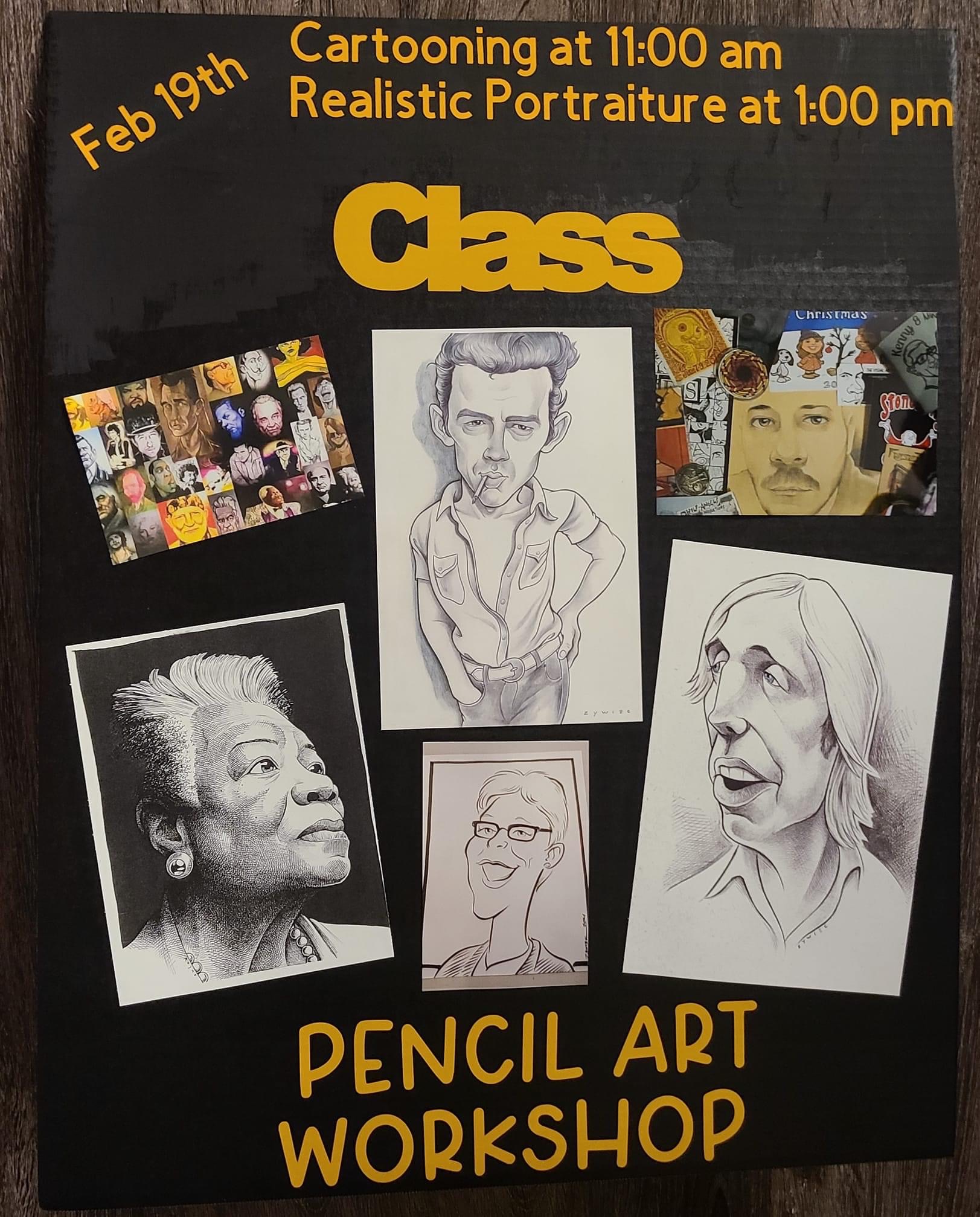 Cartooning Workshop with Brad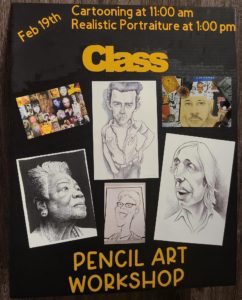 Join Bradley for another amazing class on Cartooning. Learn from this very talented artist, who is known for his realistic portraits and caricatures.
Class costs $20 for the first time, which includes supplies. Subsequent classes are $10.
Classes are available for both youth and adults. The youth class is at 11 a.m. Adult class begins at 1 p.m. Call Artzy at 402-606-4600 or stop by to sign up.