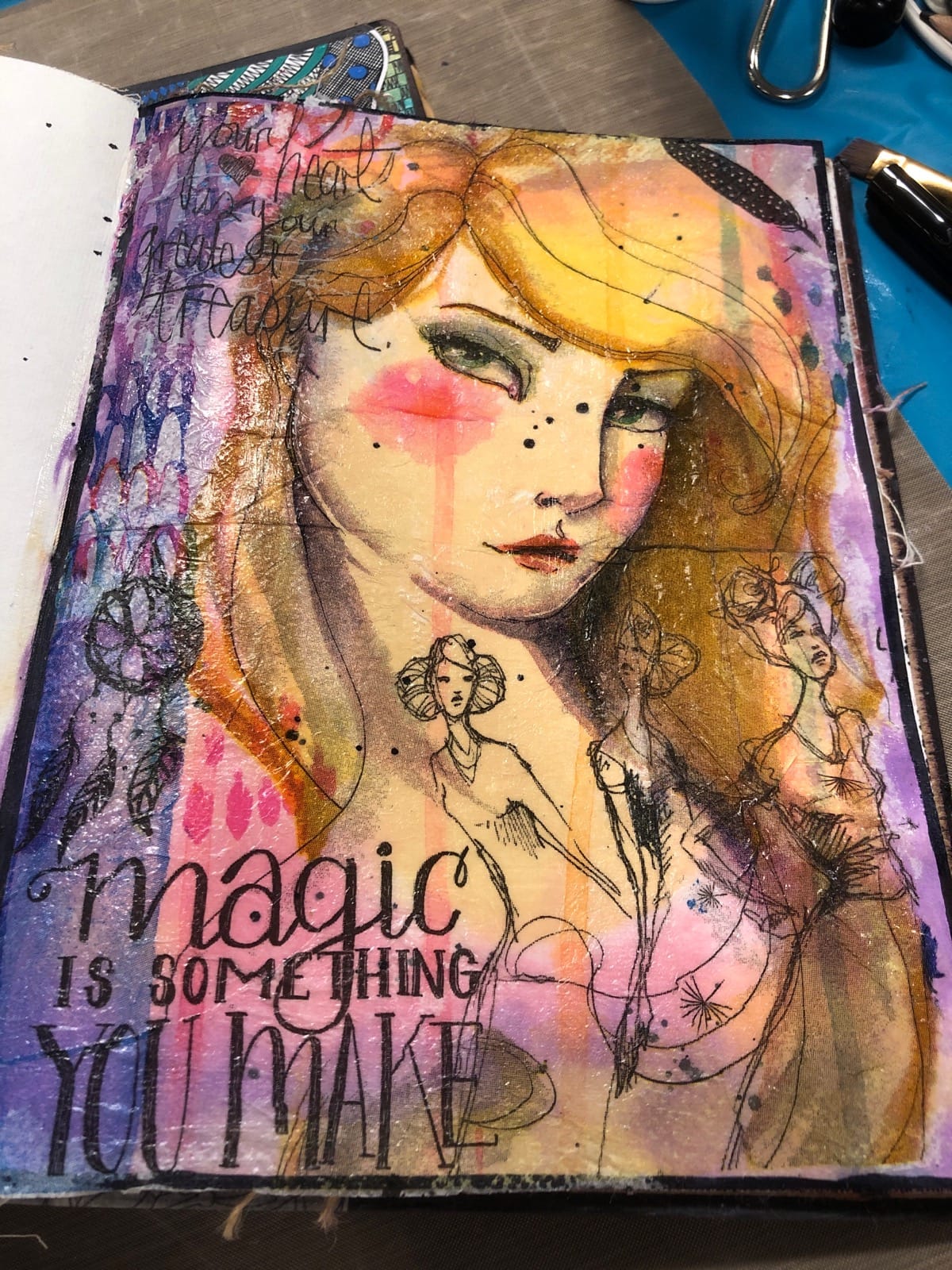 Creative Art Journaling
This class is a great way to learn (or refresh your memory on) mixed media techniques.
The next class will meet at 5 p.m., Tuesday, Feb. 9.

The cost is $15. Bring basic scrapping supplies, your favorite decorative napkin, water brush, spray bottle, mat and mixed media journal. All supplies can be purchased at Artzy Haven.