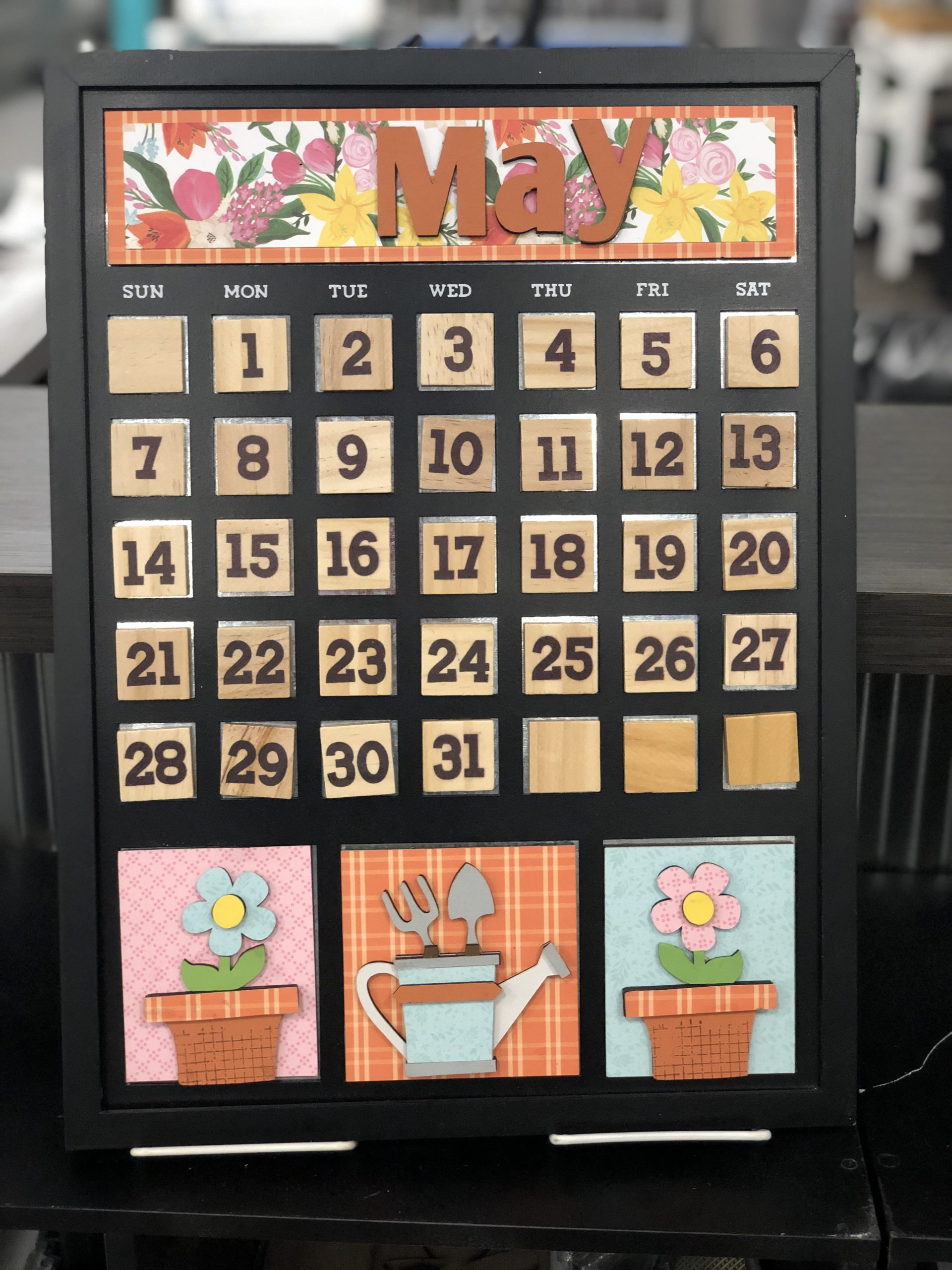 Magnetic Calendar Class
Mark your calendar! Join us for a fun class as we decorate and personalize magnetic calendar inserts. The class is at 6:30 p.m., Monday, April 19th.
If you are unable to make this class time, kits are available for pickup.

The class is $16.99 ($14.99 for Artzy members) and includes the April insert and paper kit to create it. The perpetual calendar base sells for $39.99 and makes a great gift! Kits for other months are also available to create.

Call to save your spot. Pre-registration and payment is required when signing up for classes.