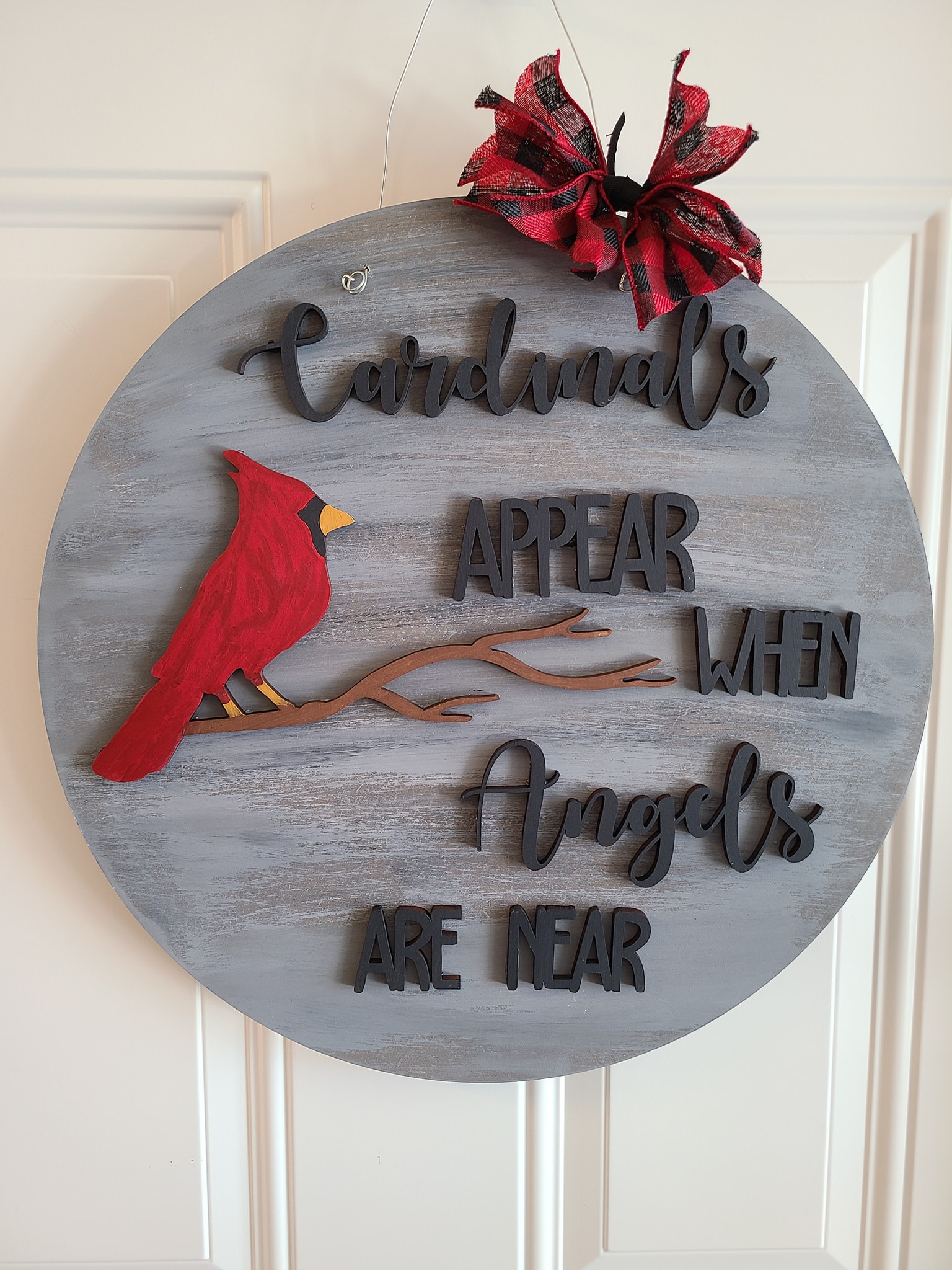 When Cardinals Appear studio painting class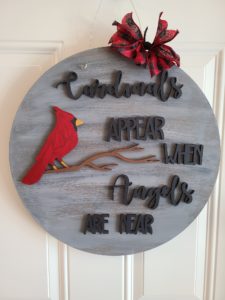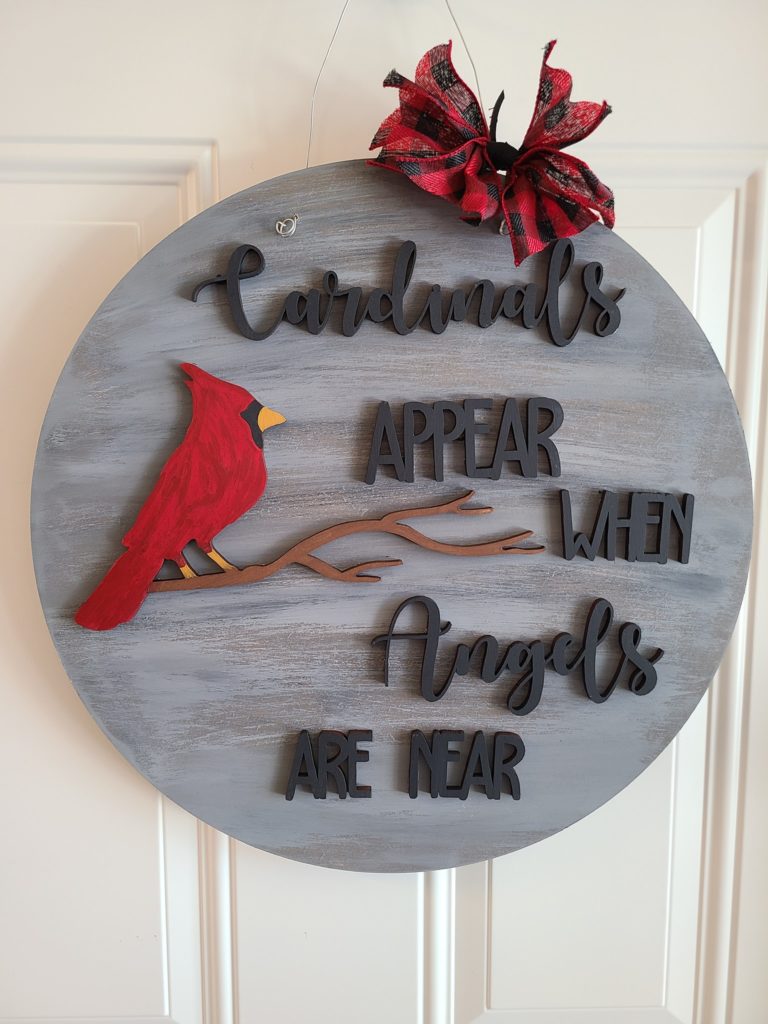 There's a long-held belief that when a cardinal appears, a loved one is near.
What better reminder than this beautiful wall/door hanging! It would make a GREAT Christmas gift.
Join us for class at 6:30 p.m. Tuesday in the Artzy Studio. $30. Call 402-606-4600 reserve your seat.