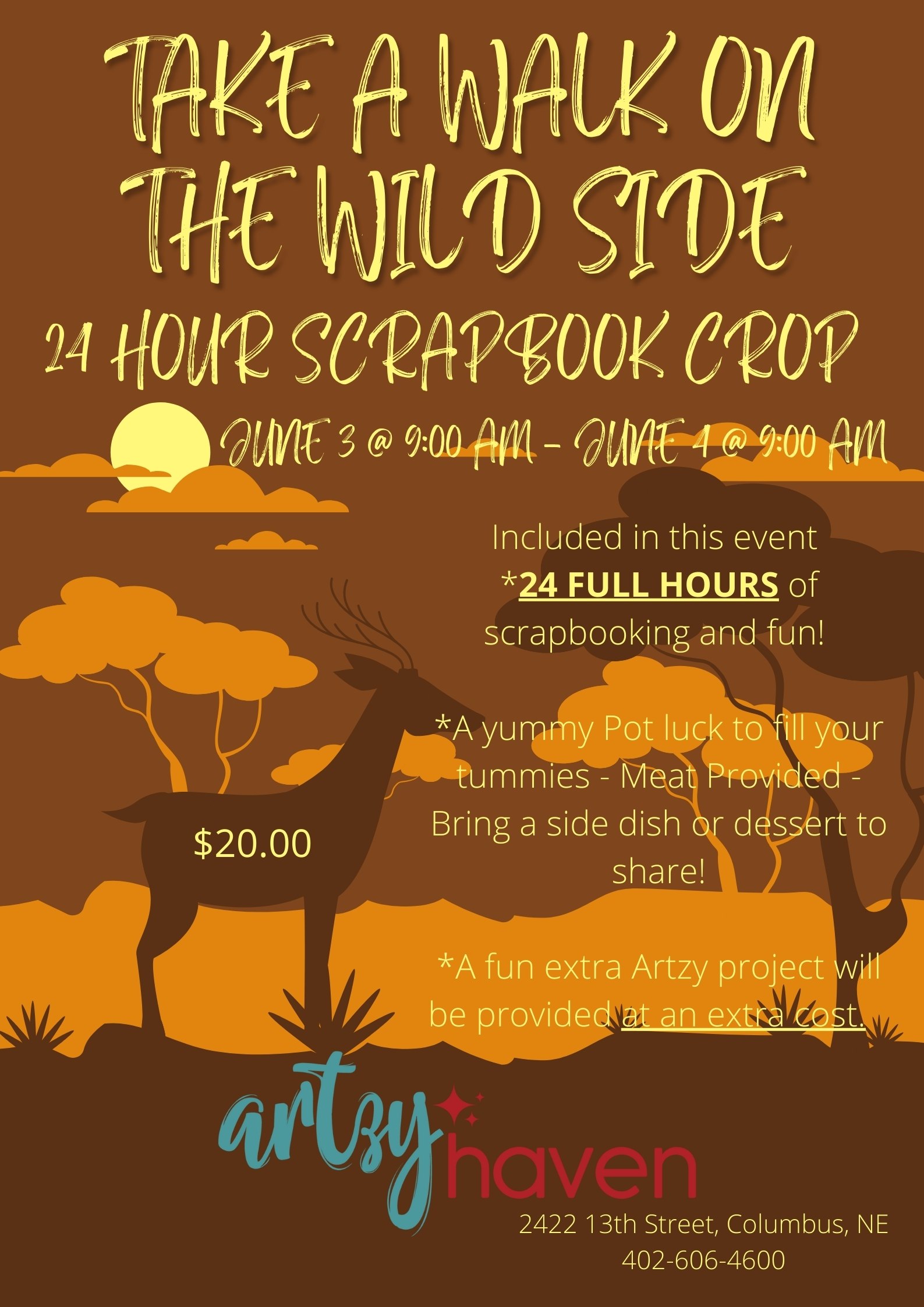 Wild Side 24 Hour Scrapbook Event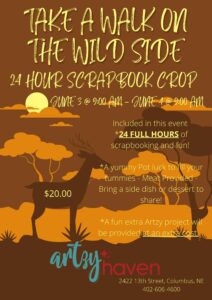 Pack your jammies and take a walk on the wild side!
Come in from the heat and enjoy some time with your scrapping sisters. Scrapbook from 9 a.m. Friday, June 3, to 9 a.m., Saturday, June 4. $20.
Meat provided. Bring a side dish or dessert to share. A fun Artzy project will be provided at an extra cost. Call to reserve your seat!