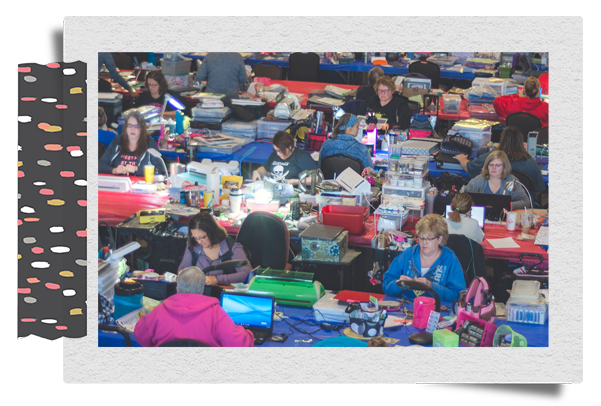 The Spring event is scheduled for April 1-3, 2022 at the Artzy Haven Store in downtown Columbus, Nebraska. Registration forms are now available to Artzy Angels  by calling 402-606-4600.  Open Registration begins soon….watch your email for the registration form or an announcement on our Facebook page.
As much as we love our mega event. You can also, enjoy our in-store mini events throughout the year. Watch for more information here and on our Facebook page. You can also host your own Private crop at the store or at our Retreat House! For more information contact the store at 402-606-4600.
THANK YOU FOR ATTENDING
THANK YOU to everyone who attended the Fall 2021 Crop! It was so wonderful to get to spend some time together, laughing and having fun! We will see you all in the Spring! Artzy Angels in attendance at the Event were given a registration form. Angels who were not able to attend will be sent a Fall Registration form in December. General Registration will begin in January 2022. Keep an eye out here, on our Facebook Page and in your email for your forms…..we will fill up FAST! The spring event is scheduled for April 1-3, 2022. There will again be no Thursday night activities, but the store will be open late for load in only. 
FUTURE MEGA CROP DATES
April 1-3, 2022
November 4-6, 2022
April 1-3, 2023
November 3-5, 2023